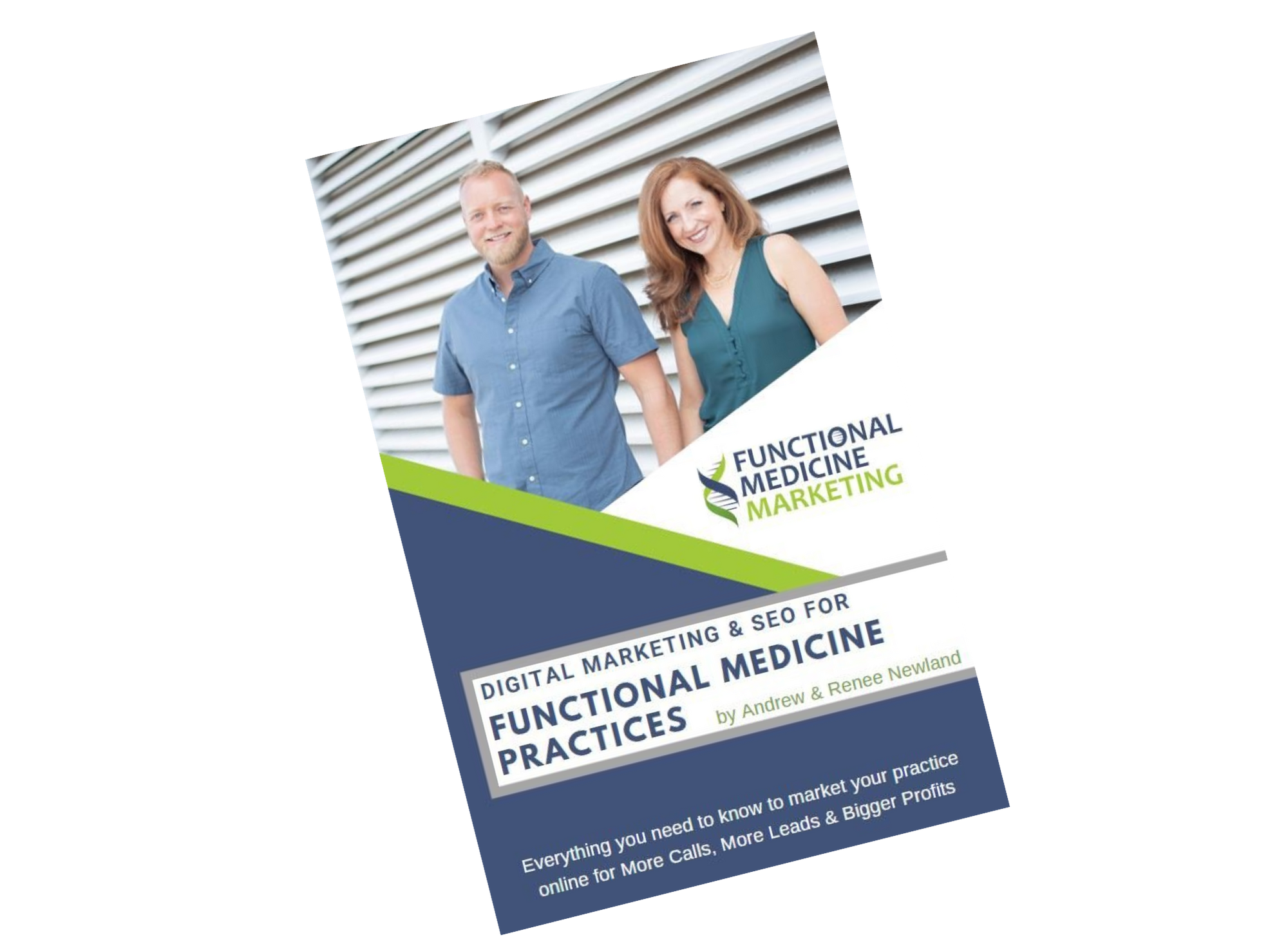 HERE'S YOUR BOOK: 
DIGITAL MARKETING & SEO FOR FUNCTIONAL MEDICINE PRACTICES
Thank you for downloading our marketing book written just for Functional Medicine Practices.
We're excited about how this will help inform your marketing efforts. Let us know if you'd like to learn more about how we can help!
BONUS | Meet with the author and discuss your marketing questions personally.
You don't have to go it alone! Meet with author Andrew Newland!
No pressure!
Free strategies that you can use same-day!
We specialize in specific strategies for Functional Medicine Practices of all sizes.
Contact me anytime with any questions
– Click the button below to schedule
– Text anytime to Andrew 719.659.0891
– Email  [email protected]
Just Have a Few Questions?
We'd be happy to answer any questions big or small! Drop a short message to us here and we'll get back to you as soon as possible.
Ready to figure out your plan?