Are you an integrative health provider in Colorado Springs? Do you want to market your integrative health services in Colorado Springs and wondering where to start? Do you have a nasty experience with integrative health marketing in Colorado and have given up after spending time and money without getting the right integrative marketer? These and many more thoughts could be racing through your mind especially if you are an integrative health provider and wondering what you could do to make yourself known.
At Functional Medicine Marketing, we have come for service providers like you. We ensure you are ahead of the rest and that customers know about you, and can visit your site and easily access your services.
We use different approaches in ensuring your integrative medicine is ahead of your competitors. A result-oriented team to start with. Second, customized plans to ensure we sell your integrative medical services to the targeted group and within your city. Lastly, we focus on market exclusivity. We give each patient the closest possible attention. We make them feel special and enhance their mental wellness and confidence boost their confidence in you. The patient feels your availability. This boosts exclusive experience and earns new referrals as well as maintaining the confidentiality of the existing group, enabling you to dedicate your expertise to giving quality care and a healing touch. This boosts their well-being.
The Role of Education in Marketing a Functional Medicine Practice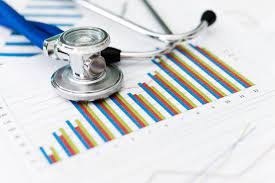 Education is an essential, yet underrated necessity in popularization campaigns. It is always left out in any sales program. Yet it needs to be part and parcel of every sales program. Traditionally people buy what they have knowledge about. Sometimes, they are influenced by close friends, relatives, or clients who have knowledge about the product or service. What if you gave education seriously? We have done this in Colorado Springs. With a rising number of patients, we educate the existing and potential clients on the therapies and treatments you offer so as to create awareness for them to have knowledge on where to turn in times of need. This information is also available to them for free on your site.
Unlike other marketers, we constantly create awareness among the general public on the amazing work your facility does. We make your practice the best viable alternative to traditional medical treatments and not the last resort in desperation.
Therefore, education is the key to making these medical practices known in order to successfully capture the attention of this growing number of patients and avoid relying on luck.
The Role of Brand Awareness in Functional Medicine Marketing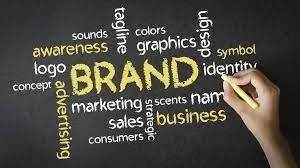 Your marketing strategy is essential to boosting your brand awareness. It needs a well-laid program of how it will be executed. Sharing knowledge with people about your practices and letting them know who you are and how you can help them is also essential. Brand awareness focuses on helping them know what you can offer them. They don't want to spend their entire life seeking care for one disease that can be sorted once. The good news is that they can get this information for free.
Integrative Medicine
Integrative medicine refers to the blending of Complementary and Alternative Medicine therapies with conventional care to aid the prevention and treatment of health conditions with a healing touch. The two blends traditional medical care with the centuries-old healing arts to help reduce psychological stress, strengthen the immune system, reduce pain, arthritis, infertility, pregnancy, sleep disorders, and speeds up recovery.
A good example of complementary medicine is acupuncture. This is a system of complementary medicine where fine needles are inserted into the skin at specific points along what are considered to be lines of energy commonly known as meridians and are used in enhancing healing of various physical and psychological conditions to facilitate disease healing and improve quality of life.
Even though its scientific evidence remains unclear, it is suggested that acupuncture is a form of energy medicine that reduces pain, works scientifically remain unclear. It is highly controversial among medical doctors, physicians and scientists. And its use is highly questionable. The information contained in research papers that try to justify acupuncture isn't clear either.
However, traditional Chinese medicine holds that health is the result of a harmonious balance of the complementary extremes of "yin" and "yang" of the life force known as "qi," pronounced "chi." Illness is believed to result from an imbalance of forces. Balance, thus, has to be maintained for good health. Qi is believed to flow through meridians or rather pathways, in the human body. Traditional Chinese medicine maintains that these meridians and energy flows are accessible through 350 acupuncture points in the body. This means that inserting needles into the points with the right combinations brings the energy flow back to proper balance, thus making acupuncture an energy medicine. While there is no research evidence of this, numerous studies suggest that acupuncture works for certain conditions.
Other experts have explained acupuncture through neuroscience. To them, acupuncture points are visible around nerves, muscles, and connective tissues that can be stimulated. The stimulation will enhance blood flow while triggering the activity of the natural painkillers of our bodies.
German research suggested that acupuncture may help relieve tension headaches and migraines. While acupuncture is said to treat health conditions such as high and low blood pressure, dysentery, allergic rhinitis, facial pain, morning sickness, and rheumatoid arthritis among others, it is not wise to consider acupuncture as energy medicine or treatment for the treatment of health conditions. Acupuncture is dangerous for patients with bleeding disorders or those who take blood thinners. Unsterilized needles may also cause infection. In rare cases, a needle may break and damage an internal organ.
Integrative Health
The practice of Complementary and Alternative Medicine to offer individualized health care and look after patients' well-being is referred to as integrative health. It is a client-centered approach to promoting optimum health and wellness while combining a personalized approach with evidence-based strategies to reduce the risk of contracting the disease by turning around lifestyle behaviors such as food and dieting.
Complementary and Alternative Medicine
During education, the information contained here should help market and explain the service to the patient in a way they understand thus promoting your medical practices.
There are five categories of complementary and alternative medicines available in Denver, Colorado. These are alternative medical systems, mind-to-body interventions, biologically based treatment, manipulative and body-based methods, and energy therapies.
With a growing number of patients of functional medicine in the recent past, this field has been on the rise in Denver, Colorado. It has evolved in medical practices, addressing essential healthcare needs and treating the body and body organs with a 21st-century approach to treatment. It has moved from a traditional disease-centered focus of medical practice to a more patient-centered approach.
This does address and treats the health of the whole person, not just attention to the isolated signs and symptoms. It focuses expertise on seeking the root cause of illness and using that to make sure body organs are kept at optimal functionality. This is opposed to traditional medicine which would just prescribe drugs and treat one based on visible signs and symptoms without looking out for root cause. This is saving Denver and Colorado at large.
The problem with the old approach is that body organs need to work harder to break down the medication given. In the process, a sign or isolated symptoms may improve over time but the body will still be weak, leading to further complications.
The Role of Chiropractic Care in Functional Medicine
Integrative medicine is quickly changing and any medical director or head of an integrative medicine facility needs to think outside the box in order to catch up with the changing trends in integrative medicine. Chiropractic care supplements this area. Quick fixes from a medical director or health professional no longer attract consumers in integrative medicine. Medical directors have to change this approach and adopt a patient-centered approach to treatments.
Giving a holistic approach to health is the way to go. It must form an essential part of functional and integrative medicine. A functional medical director, doctor, or physician should go beyond just physical health, but also pay attention to psychological, anxiety, emotional and spiritual well-being as this will affect good health. Good health is more than food to your life. It maximizes the overall vitality of treating a disease. As prevention is always better than treatment, attention should be more on prevention as it is cost-effective and stands to benefit the patient. By preserving your health and reducing damage by poor nutrition, stress, and exposure to environmental toxins, functional medical doctors and physicians save you money.
Chiropractic care fits into comprehensive functional and integrative medicine. Chiropractic care ensures patients have access to good health and reap the optimal benefits. Additionally, functional and integrative medicine fit into many of the practices, to maximize their tools to treat patients. Some chiropractic care prescriptions mainly focus on traditional spinal manipulation while others have added more components to it. These include acupuncture, nutritional counseling, etc. The approach of integrative medicine in Chiropractic care is helping the healing process for complex but common illnesses, such as chronic fatigue syndrome and fibromyalgia for the benefit of patients.
Health providers combine Functional and integrative medicine with chiropractic care to maximize patients' health. For example, physicians, doctors, and other medical professionals may refer a patient to an acupuncturist for further treatments or help. The acupuncturist can do the reverse and send the patient to the doctors. Spending time with functional and integrative medicine as well as chiropractic care professionals is necessary for proper assessment. Expect spending more time on an appointment with a medical director.
Marketing Solutions for Integrative Health Practitioners in Colorado Springs, CO
With the rapid change in the industry, every medical director or executive in the integrative medicine business must change course on how things are run. Just like any other business, the medical director must lead the team in making their facility known. Business content must be created and shared on the relevant platforms for awareness in order to reach the target group and enhance sustainable health. Any business that pays attention to creating relevant content for its audience has the chance to boost the education of prospective customers on the product, thus building brand awareness.
We use different approaches to ensure you are well marketed. These include:
Use of website content: We use website content that converts your prospective customers to actual customers. We do so by building a catchy website that explains your services. The website has monthly updates to keep you ahead of competitors.
Proven SEO Techniques: We optimize search results engine capability so that clients searching for services online can easily be redirected to your website. With good website content, SEO gives you a top ranking. When available on any browser, you are more popular.
Local SEO: We optimize citations across various fronts and ensure you have a good listing to get you first on the list for anyone searching for your services across the world. More online visits to your website put you ahead of other competitors around the world, giving you a competitive advantage.
Reputation Management: We offer simple and effective methods for gathering positive feedback and responding to customer concerns to prevent them from becoming negative online feedback. We manage your reputation for good image around the world.
PPC and Digital Campaigns: We customize your ad spend with relevant ads through PPC, social media campaigns, or display campaigns. Each campaign is constantly tracked, optimized, and for relevant ads. Only relevant ads should be out and visible online.
Social Media Management: We connect you to your patients, picturing you as the medical director and leader they are seeking for. We equally portray you as they go for health care service providers.
To market with us in Denver, Colorado Springs, or its environs, call us on our toll-free line, number (719) 659-0891, or email us for details. You can also book a free appointment on our website and our team will reach out to you.